The elementary school's appearance was developed by articulating building forms with carefully selected materials that balance cost with durability and maintenance issues.
Our team ensured the school would appear appropriately-scaled, engaging, and telling of a lasting neighborhood institution in the city of Happy Valley, consistent with North Clackamas School District's family of school facilities.
One of the key design goals was to completely avoid a singular, monolithic appearance. In keeping with the District's intention to create a welcoming and inclusive learning environment, our design team took cues from the surrounding buildings to create a design that evokes both residential homes and rural barns.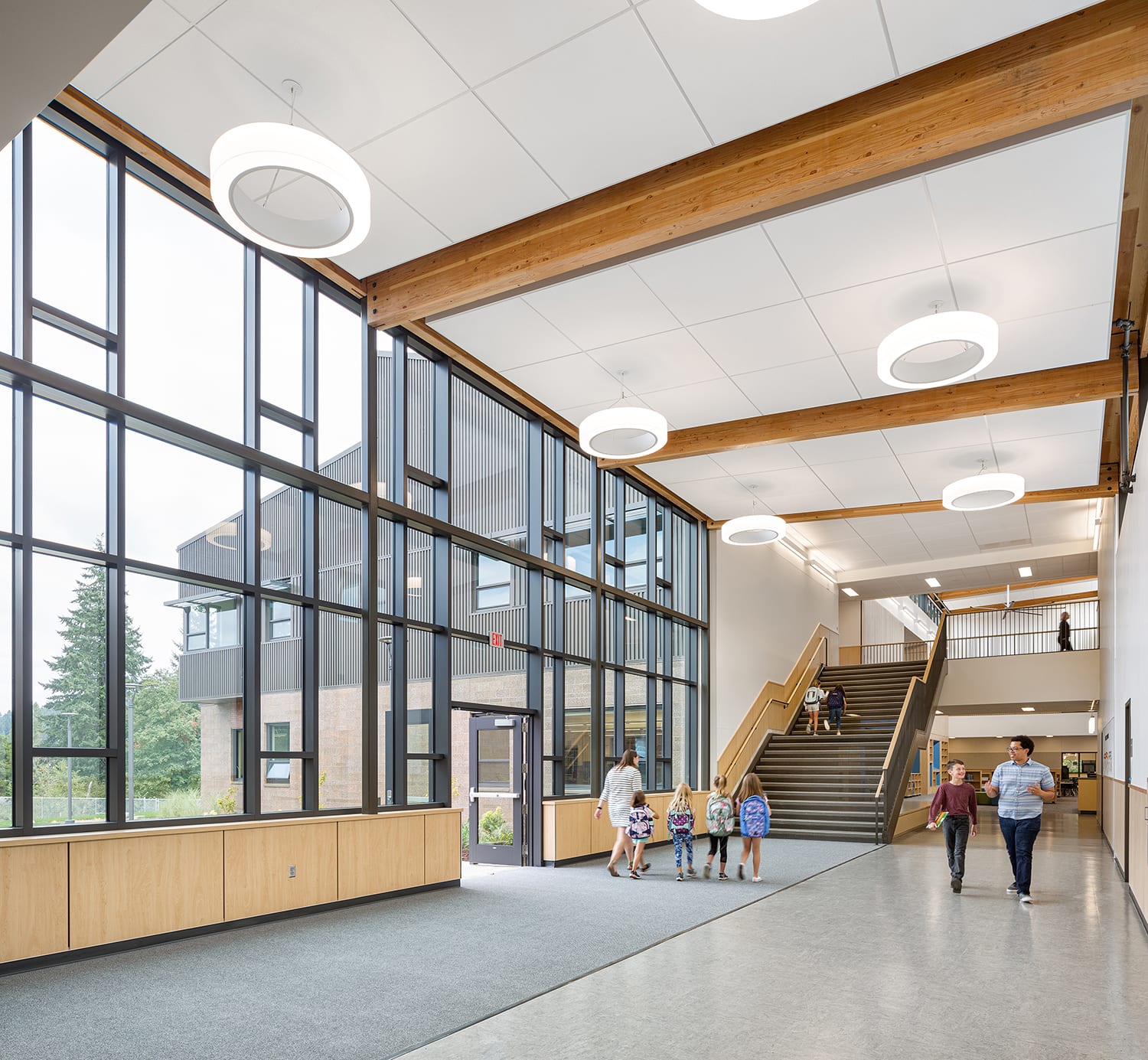 The entire campus was scaled to the neighborhood, and adheres to the community's specific Neighborhood Design Guidelines. Building frontages and rooflines are designed not solely for interest, but to allow greater legibility of key school functions: classrooms, cafeteria, gymnasium, and administrative offices.
Beyond achieving complex massing, the building projections at the classroom wing accommodate larger kindergarten classrooms that add exterior interest and refine the scale of the building. Finally, sloped roofs are used to reinforce the conceptual massing and ensure an engaging neighborhood school environment.