When the school opens in Fall 2021, the 240,00 SF facility will accommodate 1,600 students.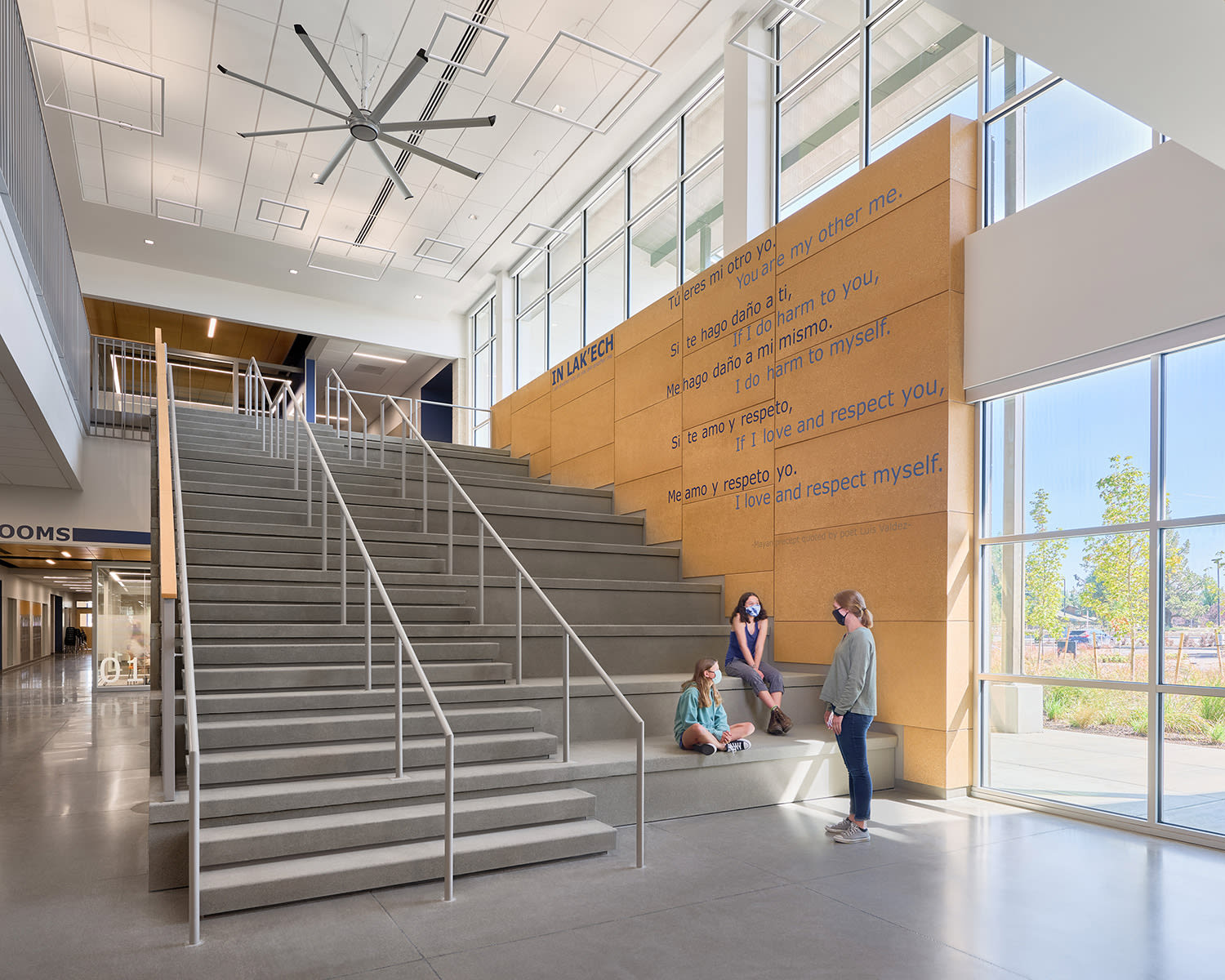 From adaptable teacher-led instruction spaces, to areas for team teaching and peer-to-peer student collaborations, the building's learning environments will help stimulate deep learning and student agency. Along with the variety of learning spaces, students will have access to a centrally located media center and adjacent student commons – each of which are slated to become key elements of the student culture at Bend High School.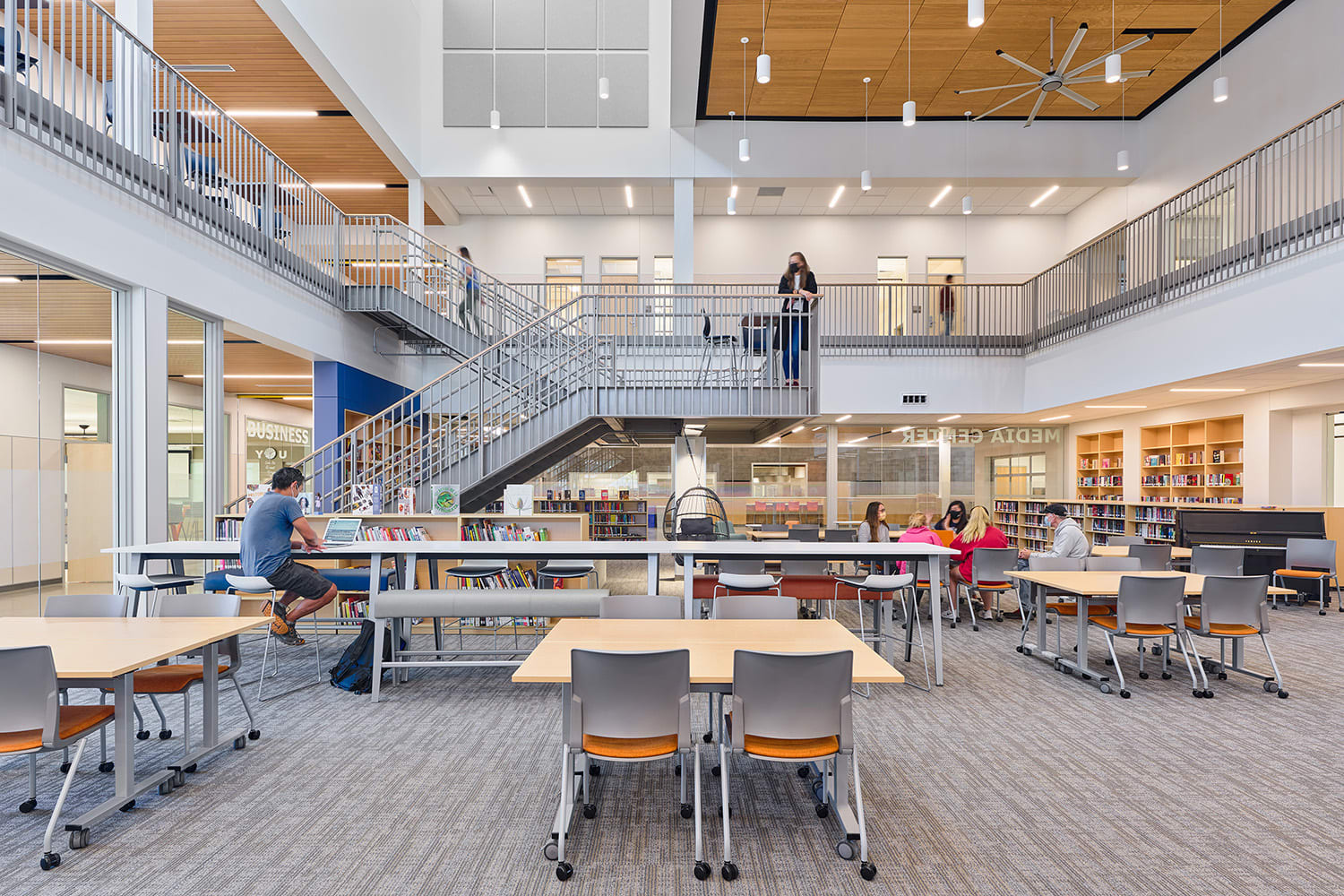 The campus will also feature a state-of-the-art 1,700-seat athletic facility students, staff, and community members as well as a nearly 600-seat performing arts center to support band, choir, and orchestra programs. In order to support the school's equally robust career technical education program, local trade and industry partners will instruct students in designated CTE facilities. As students embrace new responsibilities, explore their passions, and prepare for success in each area of their lives, they'll have the opportunity to utilize all of the resources the new Bend High School has to offer.