The new academic building is designed to be inviting and welcoming, while at the same time accommodating the latest safety and security features.
The three levels of the building are linked with open stairways which provide physical and visual connections between the floors. The overall circulation pathways are simple and well-defined.
Daylighting is brought into the building in a variety of efficient and pleasing ways. Each set of classrooms is designed around extended learning areas. These areas will allow flexible learning environments for students beyond the classroom.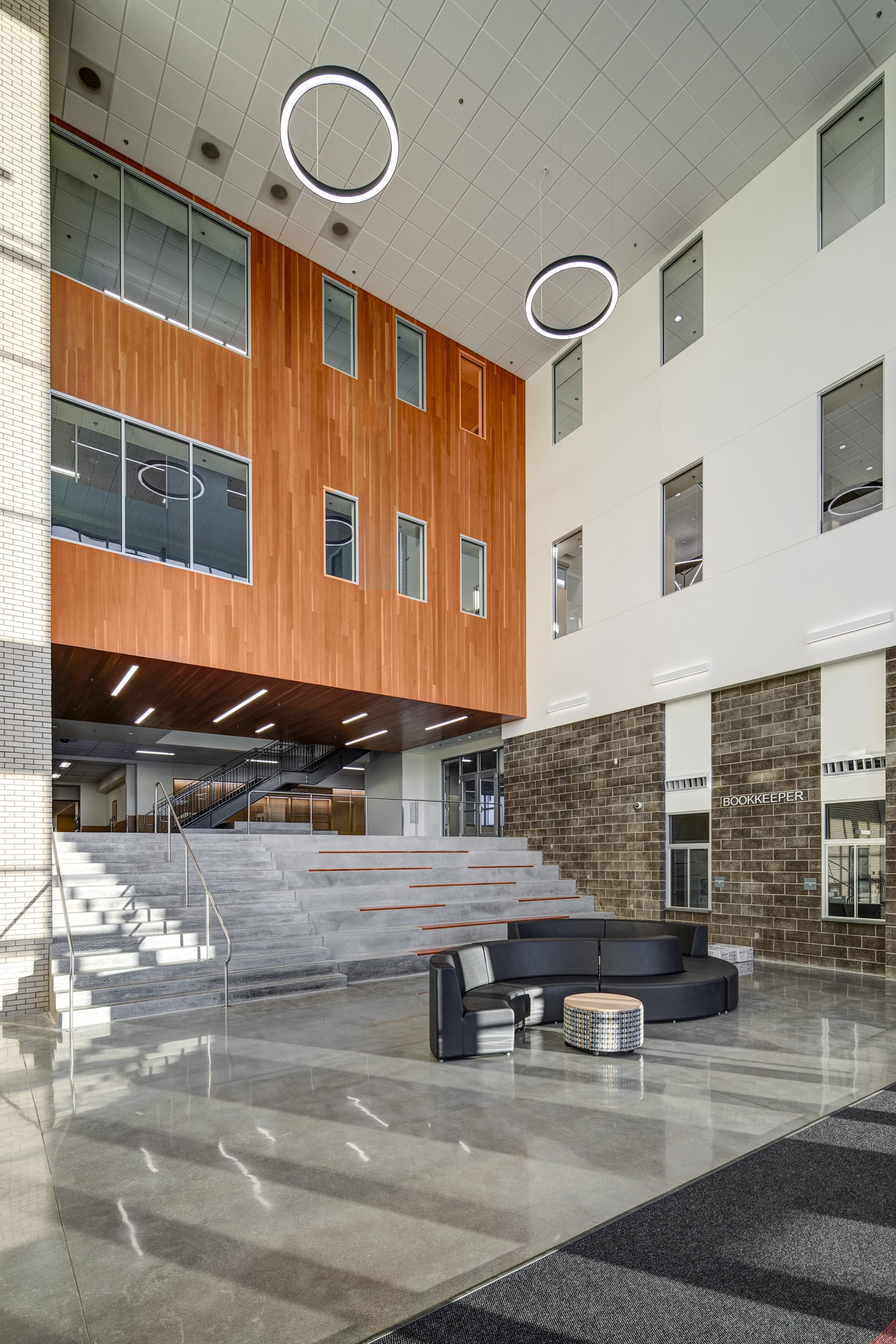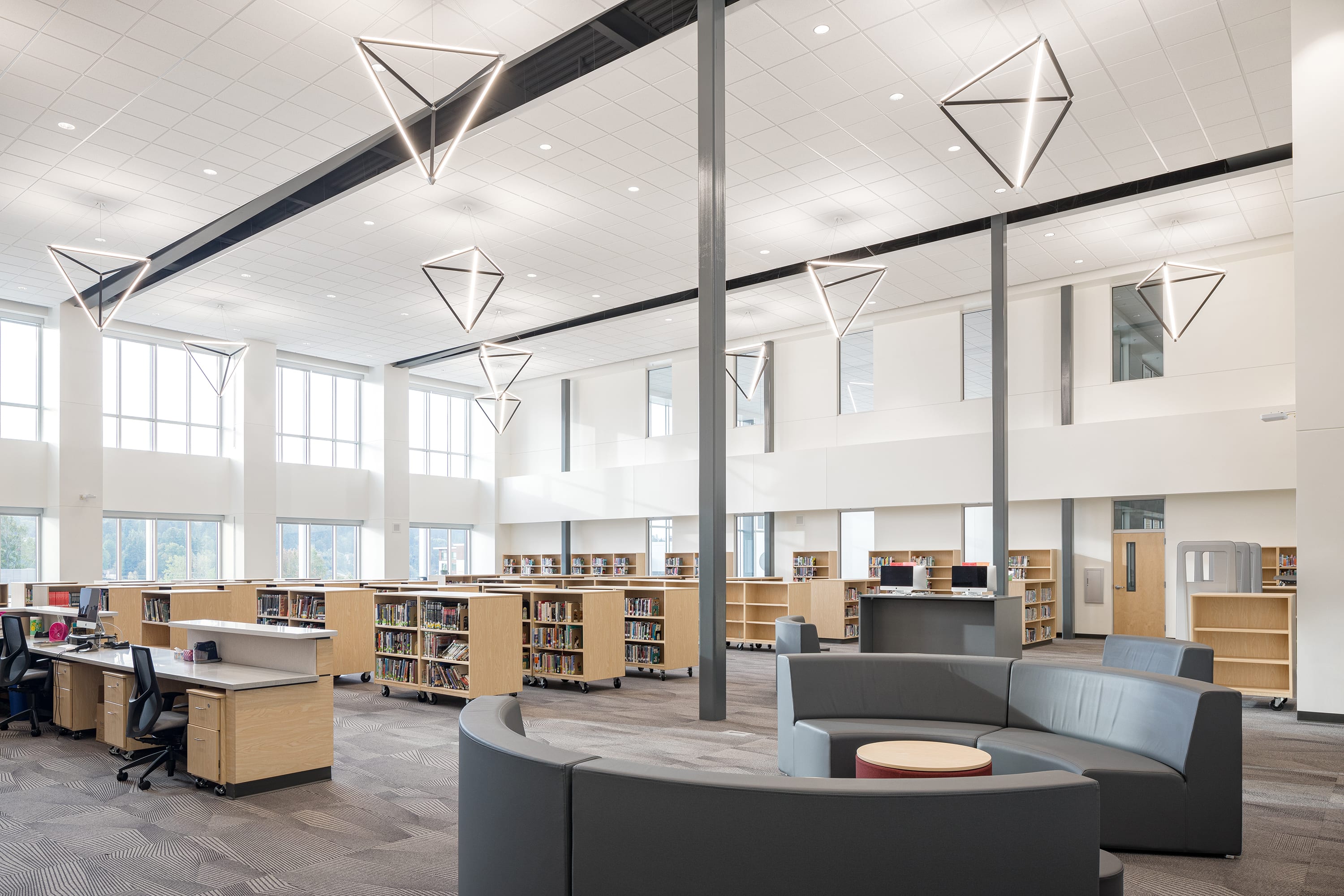 The main campus will have major site improvements, including a new entry plaza, academic courtyard, and event plaza adjacent to the stadium. Other site work improvements includes pedestrian circulation, vehicular circulation, and new landscaping. A new parking lot on the east side of the campus will help with student and event parking needs.