Through an inclusive, student-centered design process, students championed dynamic solutions alongside District leaders, educators, and designers that promote collaboration, wellness, and exploration.
Oregon City School District recognized that gaining an authentic, first-hand understanding of how students viewed their middle school experience would be the key to reimagining traditional middle school education. The design team worked with District leaders to convene a Design Committee that included 12 middle school students. This significant committee representation empowered students to contribute fully to design discussions and share their perspectives, experiences, and insights.
Their commitment to honoring student experiences and insight empowered the Design Committee to explore new possibilities, amplify the transformative power of student-focused spaces, and deliver solutions that affirm Gardiner was designed by students, for students. From Learning Neighborhoods to the central and multi-faceted Timber Hall, Gardiner Middle School celebrates opportunities for students to grow as individuals, build relationships with their peers and their teachers, and flourish in community.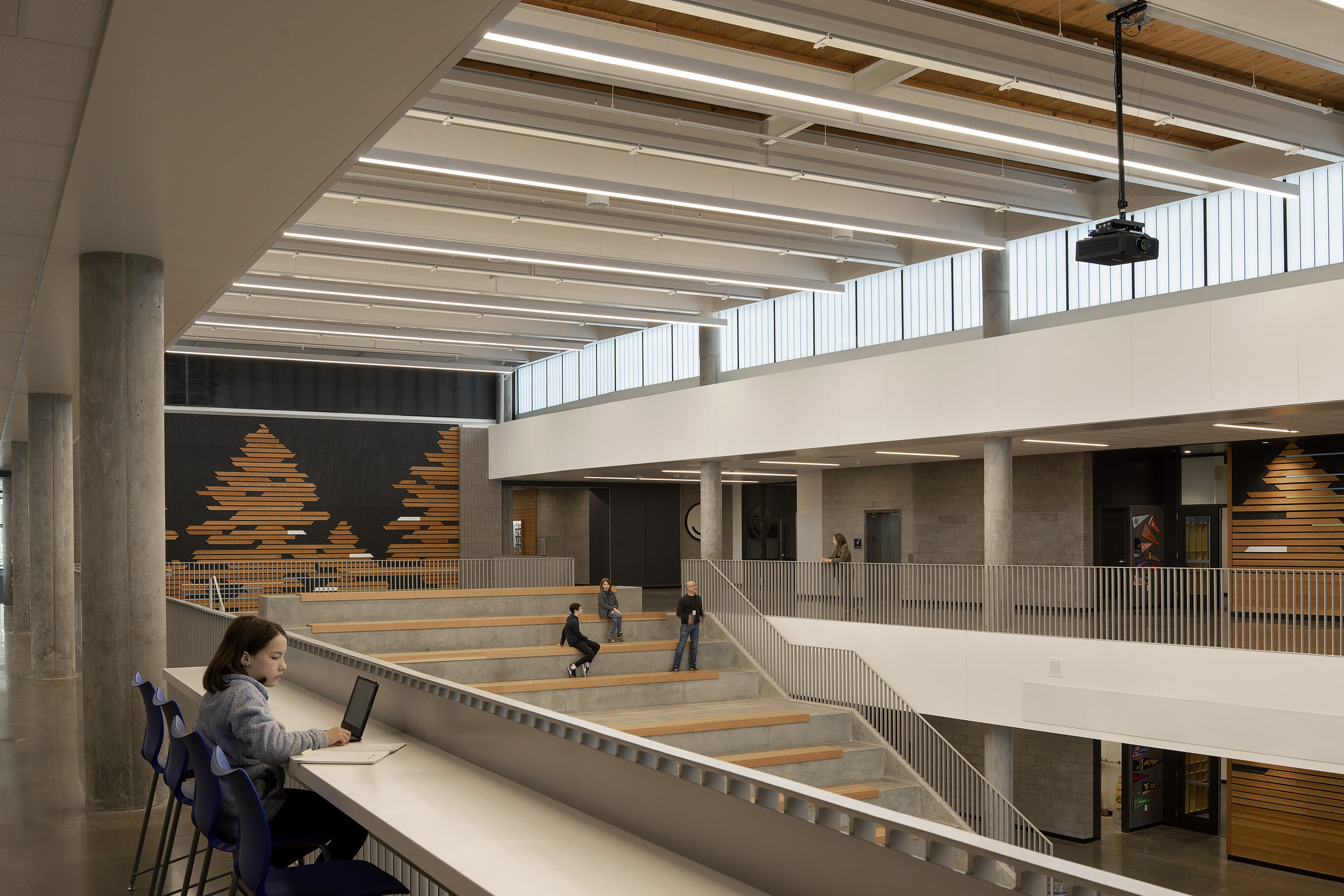 Timber Hall - Gardiner's Heart
Students on the Design Committee dreamt about a central space that would enable the whole school community to come together; a space that would offer different environments to align with diverse student needs. They collaborated alongside District leaders, teachers, and designers to develop a dynamic hub that represents Gardiner's new student-centered focus. Timber Hall, which was named by students, is Gardiner's comprehensive social and community gathering space, performance venue, and extended education space.
Located prominently near the main entrance, Timber Hall allows students to embrace a sense of agency as they navigate the diverse spaces and utilize the areas that suit their changing needs, from gathering and socialization to decompression and quiet study.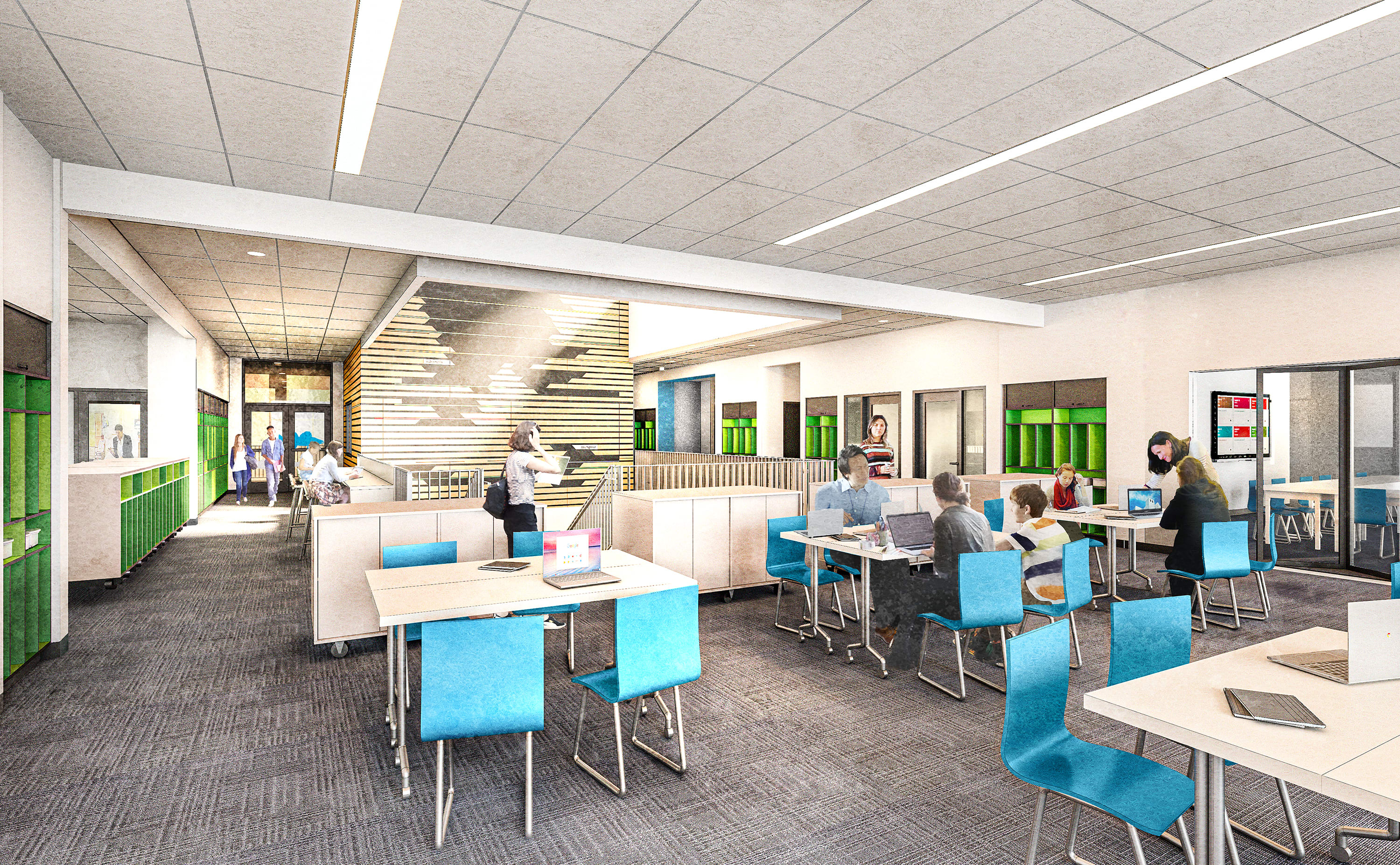 Learning Neighborhoods - Fostering Community and a Sense of Belonging
Gardiner's Learning Neighborhoods are dynamic spaces shaped collaboratively by Oregon City students and their teachers. They support the District's deeper learning philosophy and encompass a variety of spaces to accommodate different education and social needs. By removing typical sources of anxiety, Learning Neighborhoods empower students to take ownership of their learning spaces.