Oregon City School District grounded the Gardiner Middle School design process in meaningful student engagement.
Current middle schoolers worked alongside their teachers and District leaders to explore innovative design solutions that reflected earnest research and responded to their experiences as students. As the design committee's 12 middle schoolers were continually met with respect from architects, educators, and principals, they experienced a sense of
empowerment that propelled them through each stage of design. While a majority of these students will have begun high school when Gardiner opens in 2021, their dedication to the design process is a testament to their commitment to shaping learning environments for the students that follow them.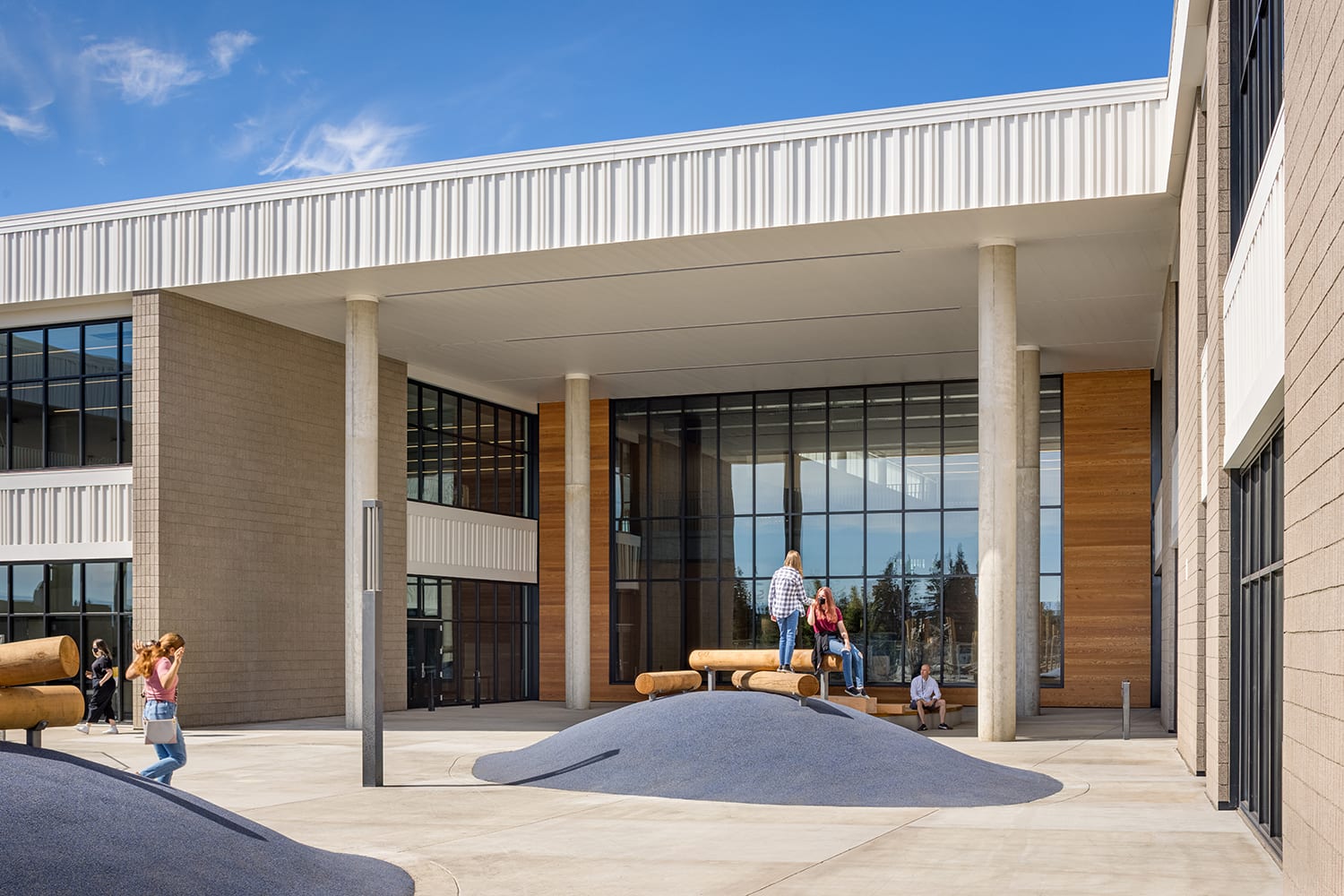 The school's design responds to the full spectrum of emotions that students experience as they transition to middle school – from excitement to apprehension. Timber Hall – the school's comprehensive cafeteria, performance space, student gathering area, and extended education space – will allow budding young adults to embrace a sense of agency as they navigate the diverse space and utilize the areas that suit their needs.
In order to alleviate the stress students experience in response to aggressive passing periods and multiple locker combinations, the design team developed Learning Neighborhoods. The neighborhoods are grade-specific and feature core subject classrooms arranged around a collaborative common area. Each Learning Neighborhood will also include centralized storage solutions to replace traditional lockers. Along with mobile furniture solutions, the Learning Neighborhoods will promote community through proximity and transparency.