As students and teachers return to their classrooms for a new school year, one concern is weighing on the hearts and minds of communities across the country: school safety. In the wake of horrific mass shootings, America's confidence in our schools has been shaken.
Though among the grief and difficult emotions we've all faced following the tragedies in cities like Uvalde, people are taking action. Communities are reasserting their commitment to ensuring the safety and wellbeing of their students and educators. They're demanding that this violence never happens again.
As architects who are committed to the planning and design of schools and other education facilities, we recognize that we have an important role to play in building environments that meet our community's needs around safety and security. We believe that holistic design solutions can serve to prevent tragedy.
Acknowledging Reactive Responses in School Design
In times of heightened awareness following a school shooting, the pendulum of public opinion regarding the best way to design schools typically swings towards implementing "hardening" solutions. Some examples of school hardening solutions include:
· Fortified entries
· Intense surveillance
· Limiting glass/transparency
Highly visible and conspicuous hardening solutions are ultimately the most reactive design components; they reflect decisions made in response to an event instead of day-to-day operational needs.
Designing fortresses disguised as schools is not the answer, though.
While reactive design solutions reinforce the fallacy that schools can either be safe and secure or warm and welcoming, we believe that truly exceptional schools – schools that promote a holistic approach to student safety and wellness by accounting for their physical, emotional, and social needs – are the result of replacing "or" with "and".
Championing Holistic School Design
In a recent interview with KHOU 11 in Houston, Texas, BRIC's Karina Ruiz defined a "safe school" as an environment that balances design solutions that create a sense of physical safety and security with solutions that help students feel socially and emotionally safe and supported. This holistic approach to school safety and security empowers students to express vulnerability and thrive as their authentic selves.
Later in the interview, Karina introduces three key considerations for designing educational spaces that promote physical, emotional, and social wellness – or what we call, holistic safety and security.
· Creating time and layers of security
· Creating opportunities for connection
· Creating a community of care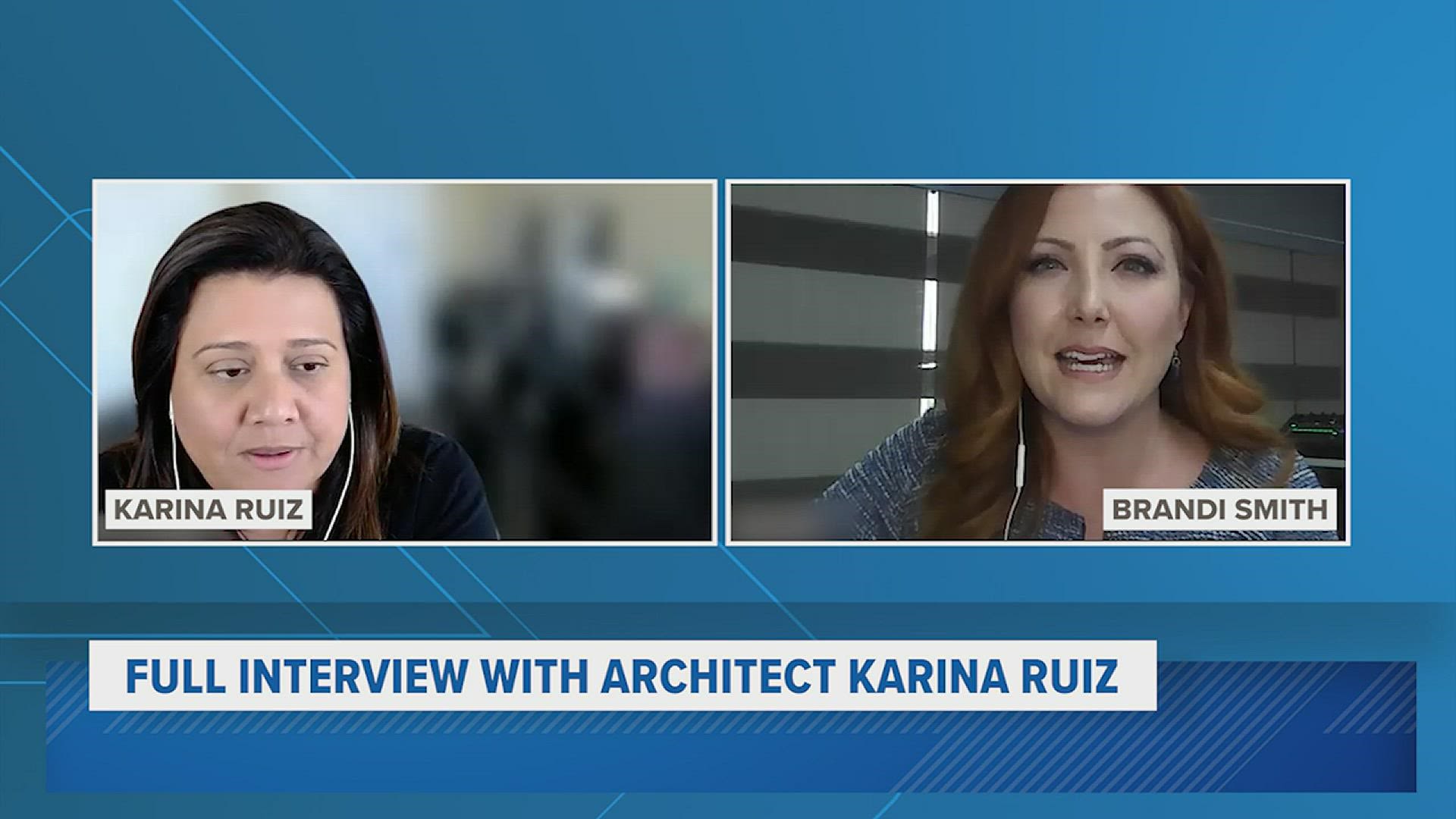 To learn more about how these objectives yield design solutions that increase campus security, relational accountability, and a sense of belonging among students, teachers, and staff, we encourage you to watch Karina's full interview.
Video Interview Link: KHOU 11's Full Interview with Karina Ruiz
Everything Starts with a Conversation
Regardless of whether a school district is considering safety and security from the perspective of new construction or renovation, we believe that the path to impactful, community-specific solutions must start with equally insightful and tailored conversations. We encourage our district partners to begin by considering the experiences, opportunities, and outcomes they want to create for the students and teachers in their community. From there, we work together to identify the physical design implications that will achieve those goals, taking care to recognize the inherent opportunities and constraints of the specific project. These inclusive, intentionally crafted conversations around safety, wellness, and student achievement ensure we're delivering school buildings that genuinely reflect the communities we serve.
An Encouragement to Communities Across the Country
Whether you're a parent, a school district leader, a community member, or an architect, we realize that our collective response to violent tragedies like school shootings is to do everything in our power to make sure it doesn't happen again. In the conclusion of her discussion with Brandi Smith at KHOU 11, Karina shared that her central encouragement to communities considering design projects relative to safety and security would be to, "ensure that fear doesn't become the primary driver of design."
Design has an enormous capacity to serve as a catalyst for positive change, both in our schools and in our communities. By championing processes and solutions that integrate social and emotional wellness with physical safety and security, we can create schools where students experience a sense of belonging and have access to the tangible and intangible resources that will allow them to achieve their greatest outcomes.
KHOU 11's article, What does a safe school look like?, features insight from Karina Ruiz and Jay Brotman of Svigals + Partners, the architects behind the redesigned Sandy Hook Elementary School.
Read the full article here: What does a safe school look like?