BRIC's Associate program was created to ensure that every member of our team would be celebrated for their value and the impact they've made on the firm – both in terms of our work and our culture. With an emphasis on timely and equitable recognition, our Leadership team evaluates each of our staff as they become eligible. As a result, our Associate group has continued to steadily grow and today, we're excited to announce our latest promotions. The following individuals each exhibit a strong commitment to our firm, an investment in our project type, and an invaluable ability to serve as a resource to others throughout the office.
Join us in celebrating Klaudia, Kenneth, and Travis' promotion to Associate!
Klaudia Zarakowski
Klaudia is regarded as one of BRIC's most prominent technical leaders. From her work on projects like West Salem High School and Catalyst High School to her contributions to the firm's Quality Assurance / Quality Control (QA/QC) Committee, Klaudia continually demonstrates a comprehensive understanding of documentation and technical detailing. Paired with her intuitive foresight, Klaudia leverages her attention to detail to identify potential problems, bring solutions to the table, and collaborate with her team members – both internal and external – to solidify an effective action plan. Amidst all the details, Klaudia manages to take steps back and engage with broader themes, too; in everything she does, Klaudia remains committed to advancing design and sustainability initiatives.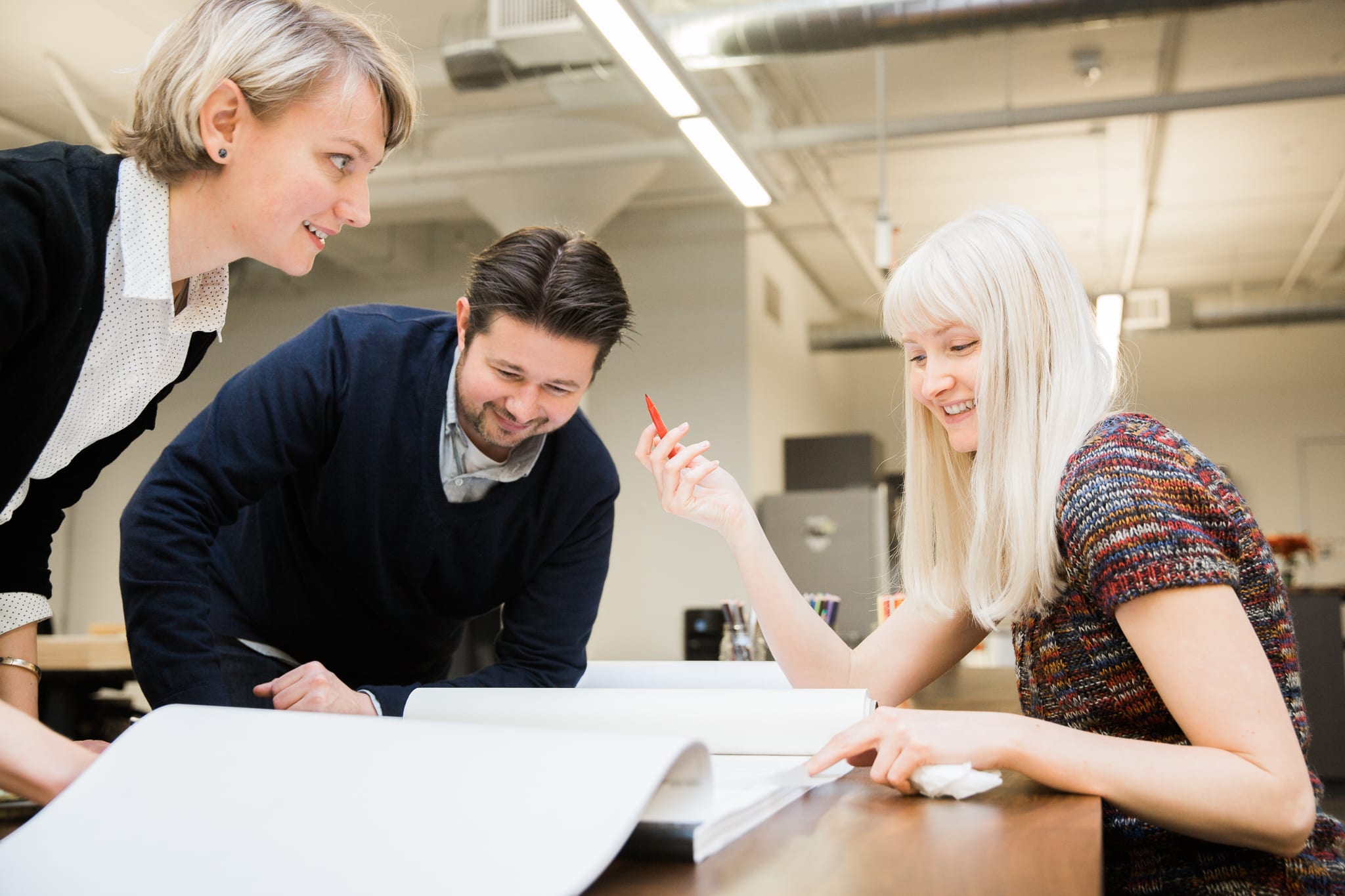 Kenneth Breaux
Kenneth embodies BRIC's dedication to lifelong learning; he's curious, thoughtful, and resourceful. While Kenneth didn't have an abundance of K-12 experience when he joined us, he has spent the last several years immersing himself in every aspect of this project type. He continually asks questions and pursues new research, effectively establishing himself as an invaluable resource to the firm. We've all come to know Kenneth as the team member who's not afraid to take on the most challenging aspects of a project – in fact, he's often sought after to tackle challenges head on. No matter what he's doing or how busy he is, Kenneth makes time to help others so that we can all do our best work.
Travis Nissen
Travis is inherently inquisitive. As he continually engages with projects of varying scope, he embraces a level of vulnerability and a commitment to learning that allows him to ask the kind of questions that challenge our teams to hone the intent and the integrity of our work. Over the last year and a half, Travis has thoughtfully navigated a transition in focus from design to construction administration, effectively broadening his multi-faceted understanding of our project type. Beyond his contributions to our project teams, Travis has lent his curiosity to marketing efforts and other firm-wide initiatives. Through his involvement in BRIC's internship program, Travis strives to share his insight with students and shape valuable, project-based development opportunities.