Sherwood School District's comprehensive virtual tour, narrated by Karina Ruiz, opens with a brief overview of the bond's history. From there, Karina explains how valuable conversations with students and community members came to inform the high school's design. From contemporary general learning environments and state of the art CTE spaces, to abundant athletic and performance facilities, viewers can fly across the entire 74-acre campus.
Video Created by Stratoscape Corp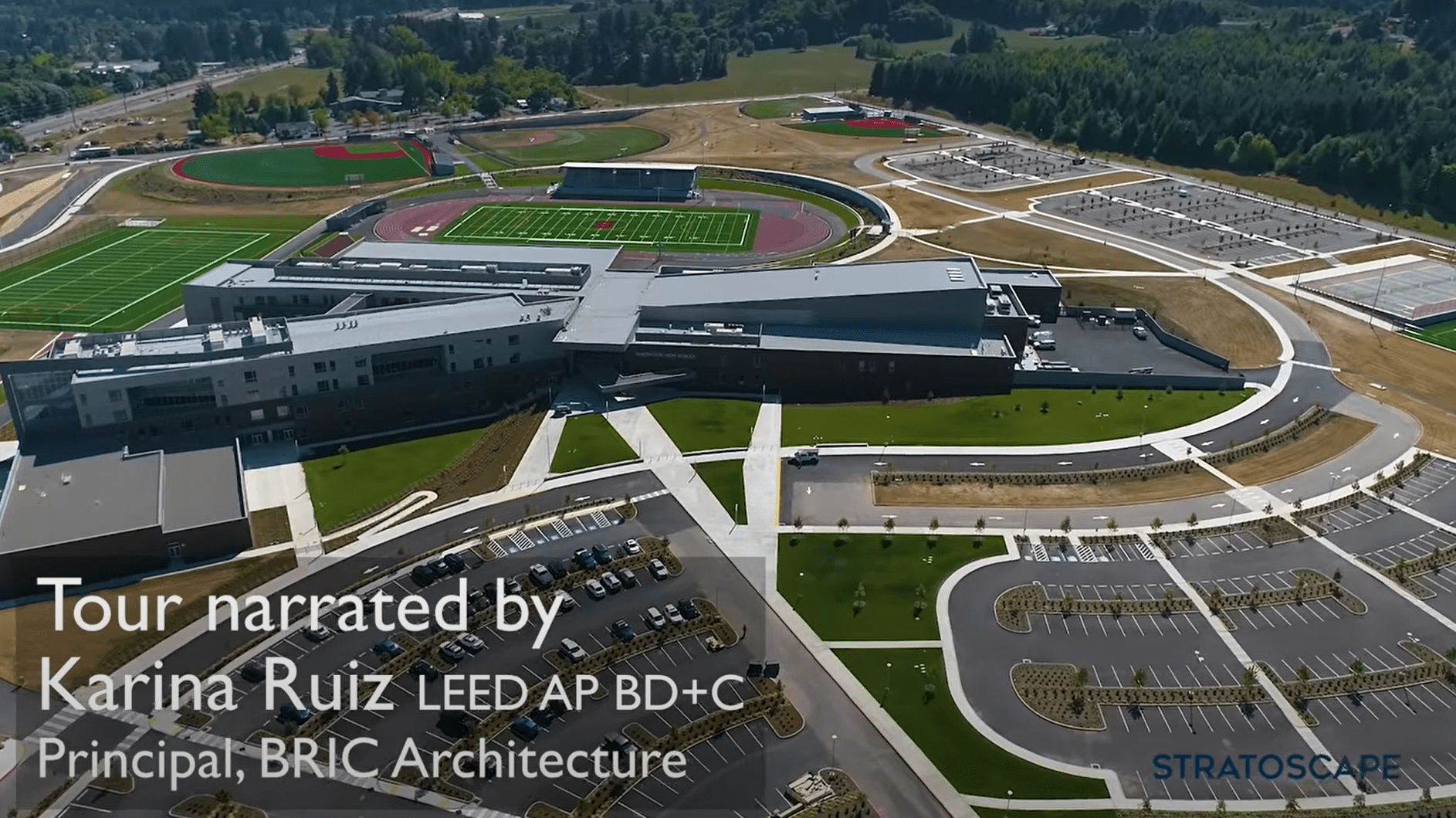 Want to see even more? The team at Skanska – our construction partners on the project – commissioned in-depth, 360-degree walk through of the high school. This self-guided tour allows viewers to explore all four levels of the school, jumping from one key "waypoint" to the next. Whether you want to take center stage in the theater, imagine shooting the game-winning basket in the gym, or pause for the views on either side of the sky bridge, you can experience everything this amazing school has to offer.
Video Produced by Skanska